By J.B. Shelton, special to ECG
Well, after a month long hiatus from my articles, I have finally pulled myself out from under the rubble of life's responsibilities! March was an extremely busy month for our salon! This was not only great for our staff's pocketbook but also our community's. Thanks to our loyal guests and their spending power, our salon was able to put money back into Anderson and Madison County! This happened in three different avenues: payroll, taxes and donations to local charities and events! It's what I like to call a Trifecta!
Most consumers don't realize how important their locally spent dollars are to our community's economic growth and vitality. But that is going to change with education and partnerships, like the one I am involved in with several local businesses along with Anderson's AIMS committee. Our initiative focuses on education to the local consumer and locally owned businesses and how just a simple commitment to think local first can change our economy and create jobs.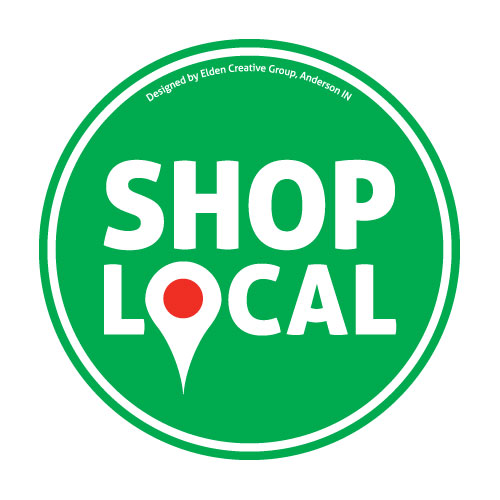 Locally owned businesses account for a large percentage of jobs across the nation. In fact, the largest portion of jobs in our nation are created by small, locally owned businesses. Small businesses create jobs based on not only their budget but also their growth. They also have a little more freedom with their decision making because they don't have shareholders to answer to. They can funnel as much money as they choose back into their business, which usually equals more jobs and better guest service for the consumer. I mean, you can actually talk to a real, live person on the phone! And a locally owned business will usually go above and beyond in order to achieve consumer satisfaction. With large corporate owned businesses, you tend to feel like another number.
Here are a few statistics to consider when spending your dollars:
$64 out of every $100 spent at a locally owned business goes back into our services, etc. Only $40 out of every $100 spent at Big Box Retailers, such as Wal Mart, goes back into our community.
Dollars spent at locally owned businesses help create new jobs! I know in our salon, we create a new job every 1-3 months! That's up to 4-6 new positions a year!
Locally owned businesses tend to donate more time, services, products and money to community organizations and events. Think about who sponsors your little league teams, or who donates to your church fundraiser, or community beautification.
Locally owned businesses struggle with their budget just like we sometimes struggle in our own personal budget. If the money isn't there, they have to cut back as well. What that means to you is losing services and/or product choices, or worse yet — jobs. Even worse still, they may have to close their doors. These business owners are our neighbors, and we should support them. Remember, it takes a village.
Madison County has been through some extremely challenging economic times, but we are still here and more importantly on the upward swing. As a member of our community and a co-owner of a small business, I want to keep the pendulum swinging in our community's favor. That why I am committed to shopping local. I can't always find what I need here, but I check first before going out of town. Ask around — referrals are a great way to learn about services and products available here in Madison County.
So remember:
Think local first! Shop local!
Keep our community growing!
Visit the Shop Local booth at The Little 500 Car Show Saturday May 19th. Ask about a Shop Local window cling for your car or business!!