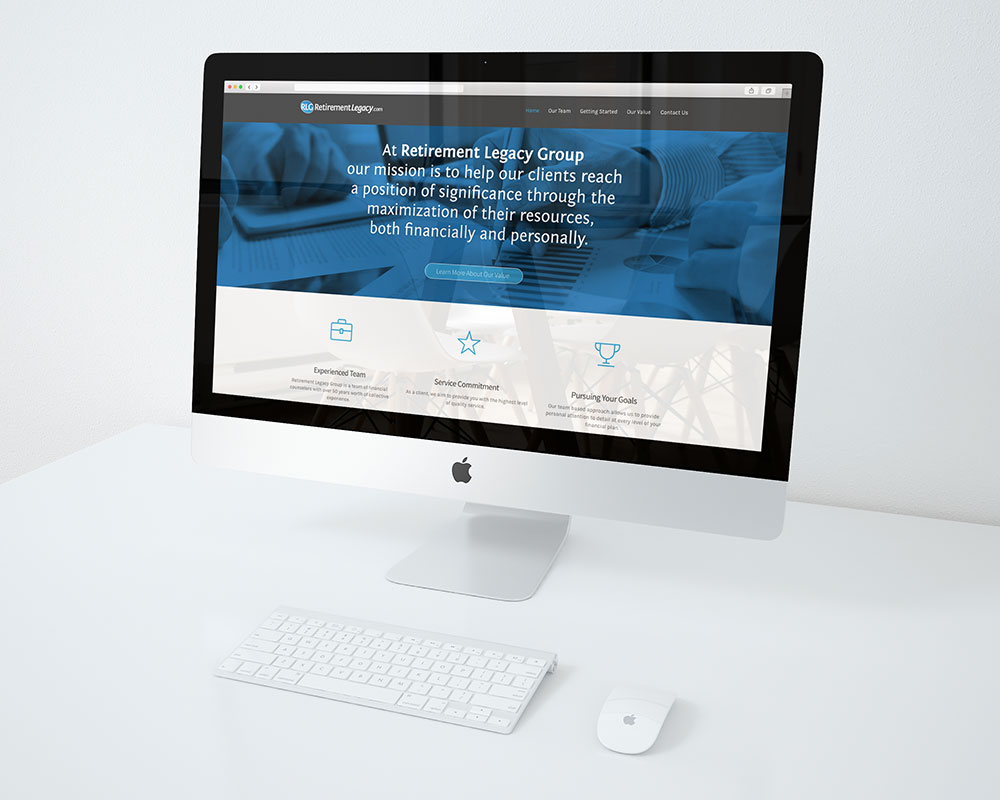 ECG recently wrapped up the  redesign of a website we've worked on previously, for East Lansing financial firm Retirement Legacy Group (RetirementLegacy.com).
We cleaned up and modernized the look & feel, and made sure it looked great on mobile phones and tablets.
Read more about the new site as well as other work we've provided for RLG here.
Tags: Web Design