Pure Yoga, a yoga studio out of Bryan (Ohio), recently changed hands, and the new owners wanted to re-imagine the studio's identity to better fit their style. Elden Creative Group was called upon to give their existing logo and website fresh new looks.
The color scheme was modernized using a vibrant coral color paired with a cool slate color, which play off each other nicely. The website is now a breeze to navigate, giving users all the information they need at their fingertips, while dressed up in a sleek new package.
VISIT PURE YOGA WEBSITE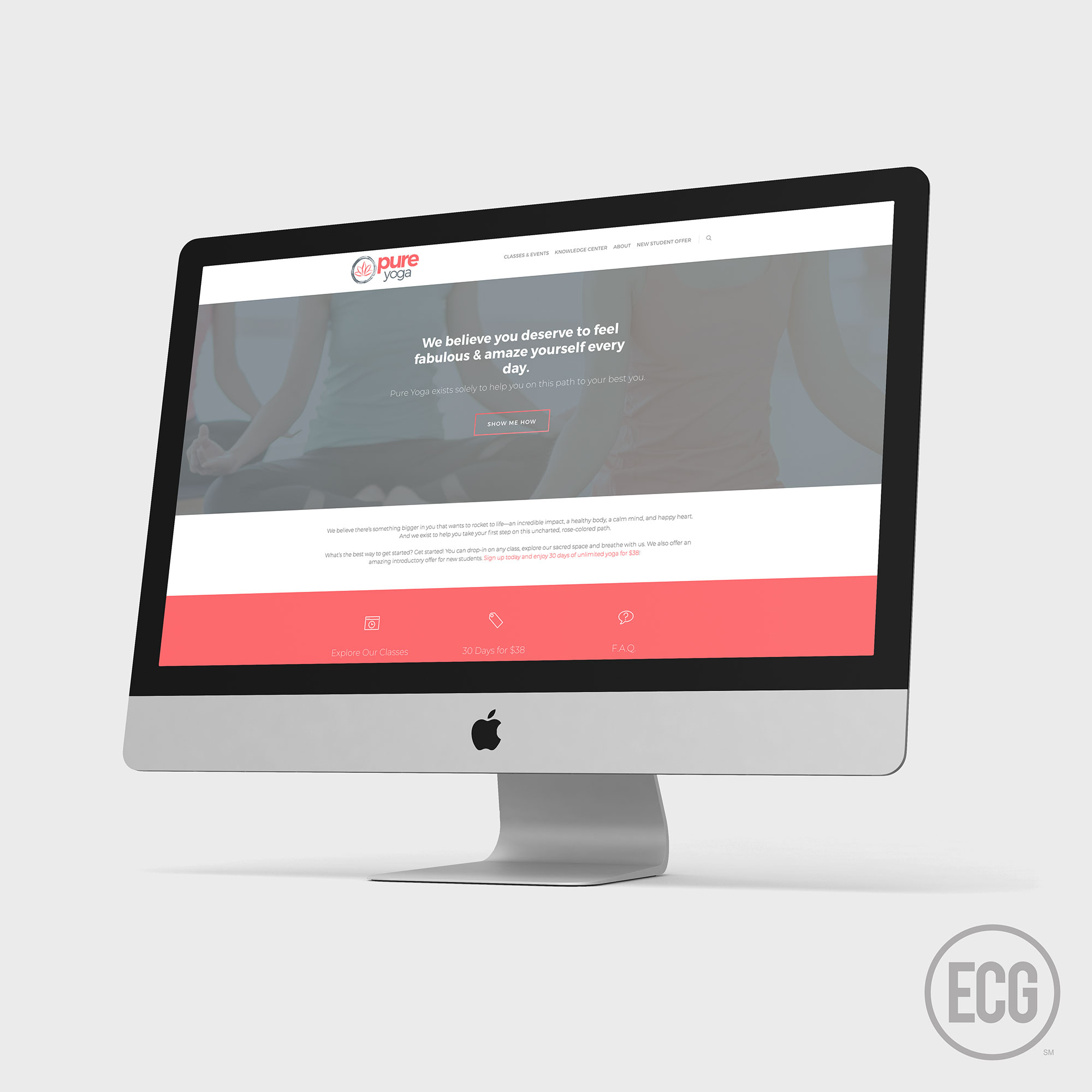 Does your logo or website need a facelift? Give us a call today.
Tags: Branding, Logo Design, Web Design