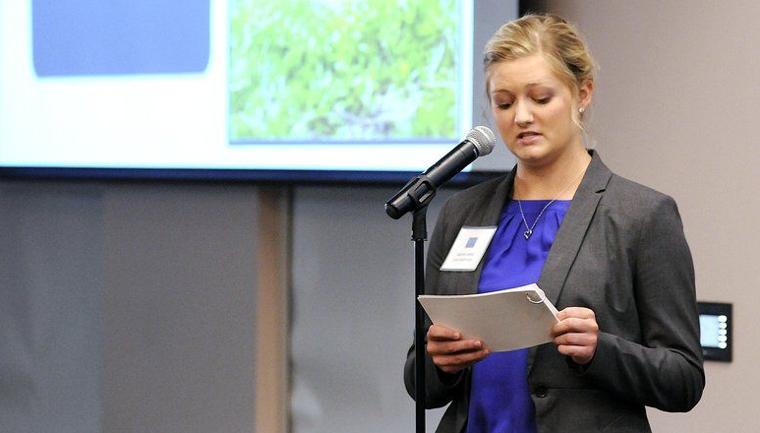 Lauren Lewis, the most recent student that ECG assisted through the Young Entrepreneurs Academy of Madison County, was named this year's Saunders Scholarship Competition Semi-Finalist.
The Young Entrepreneurs Academy is a nationwide nine-month program (although this year's program was shortened) geared toward preparing high school students for the business world by helping them develop invention ideas and entrepreneurial skills. Classes are held weekly, and there are other events such as field trips.
After listening to all the presentations, the panel named Lewis the Saunders Scholarship Competition Semifinalist. She will travel to Boca Raton, Florida later this month to compete in that event.
Congrats, Lauren!
Read more about the YEA competition here.
Tags: Branding